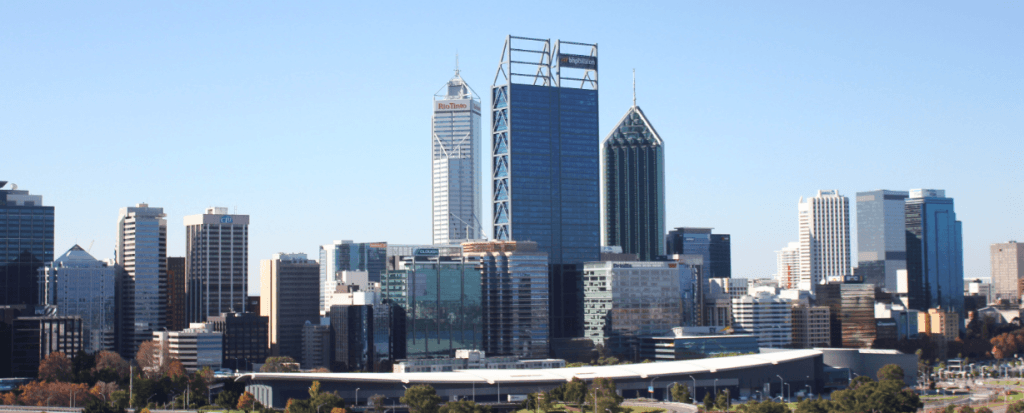 First Home Buyers Make a Come Back
The latest QBE Australian Housing Outlook Report (released last week) forecasts improved property values for Perth by 2022.
'First home buyers, accounting for almost 20 per cent of mortgage lending, are continuing to lead the charge to buy residential property as more onerous conditions forced many potential investors out.'
Nationally, the confidence in the 1st Home Buyer market seems to have returned judging from figures release by ABS. The number of loans to first home buyers grew in July, rising 15 per cent on the month prior with almost 30 per cent of them making up all owner-occupier commitments. This lift was supported by a 20 per cent lift in the value of loans to first homebuyers.
According to the ABS, National figures show a total of 48,662 home loans were approved to owner-occupiers throughout the month of July[1].
How WA Compares With the Top Performing States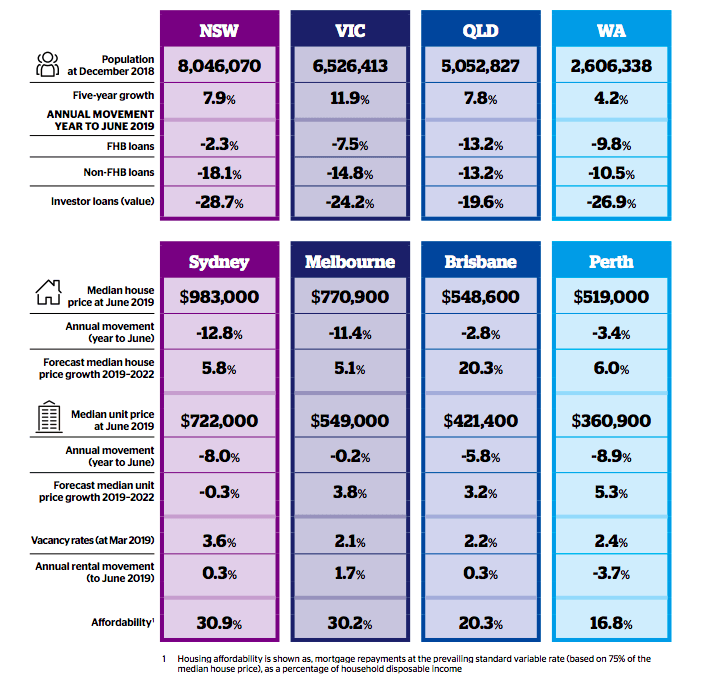 Perth Market – 'Predictions'
The Perth residential markets are forecast to turn by 2021/22, with improvements in property prices to emerge as dwelling oversupplies are absorbed and the improved affordability provides a trigger for price growth as economic conditions begin to strengthen[2].
Houses
Historic Snapshot: (Source: The QBE Australian Housing Outlook 2019–2022)
Medium house price: 3% decline in the median house price 2018/19, representing the fifth successive year of house price falls – totalled 13% between June 2014 and June 2019. Rents: Down by 22% (June 2019) from their June 2014 peak.
Predictions:
After a marginal decline in 2019/20, house price growth is forecast to emerge from 2020/21 as the excess dwelling stock is reduced and positive impetus returns to price growth. By June 2022, the median house price is expected to reach $550,000 (6% higher than June 2019 levels).
Units
Historic Snapshot: (Source: The QBE Australian Housing Outlook 2019–2022)
Median unit price: fall of 9% in 2018/19 experiencing a total 20% decline since peaking in December 2014.
Predictions:
After a marginal decline in 2019/20, a limited rise is forecast for 2020/21 before unit price growth picks up to take the median unit price to $380,000 by June 2022, or a 5% increase on June 2019 levels.
Reasons for Predicted Improvement
It seems that dwelling values across Australia have found a floor, consecutive rate cuts from the Reserve Bank have pushed home loan interest rates to all-time lows, and the lowering of mortgage serviceability rates has increased the borrowing capacity for some borrowers, having a positive flow-on effect.
In WA, rises in commodity prices are encouraging mining investment, which should improve employment growth.
WA's population is predicted to slowly increase 0.7 to 1.7 per cent per year and rise up to 2.9 million in 2027, depending on interstate migration. These figures are based on various estimates for assumed levels of births, deaths and migration.
By 2066, WA could have 4.5 to 5 million people with the Greater Perth region housing 81 per cent [3].
Medium House Prices by Capital City: a longitudinal snapshot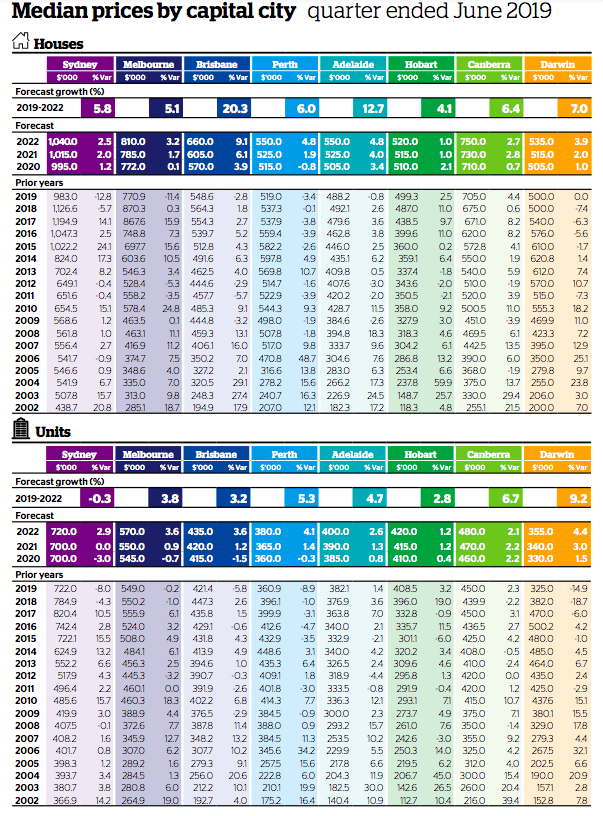 RESOURCES
[1] ABS (5601) – Lending to households and businesses, Australia, Jul 2019 https://www.abs.gov.au/AUSSTATS/abs@.nsf/Latestproducts/5601.0Main%20Features2Jul%202019?opendocument&tabname=Summary&prodno=5601.0&issue=Jul%202019&num=&view=
[2] The QBE Australian Housing Outlook 2019–2022 https://www.qbe.com/lmi/news/reports/housing-outlook
[3] This latest Population Projection of estimates are lower than previous predictions in 2013 as we were at the tail end of the mining boom. https://www.abs.gov.au/AUSSTATS/abs@.nsf/Previousproducts/3222.0Main%20Features112012%20(base)%20to%202101?opendocument&tabname=Summary&prodno=3222.0&issue=2012%20(base)%20to%202101&num=&view=