Positioning your home in front of the competition
Experience has taught us that finding the right buyer for your home will depend on two main factors - Price $ (getting it right!) + Marketing Exposure (finding the right buyer!).
We understand that you and your home are unique, requiring a personalised approach. Cookie-cutter methods don't work.
We consider the type of buyers your home will attract - where they're from, what stage of life they're in. We then know how we are going to reach them. Providing the necessary information to buyers builds transparency and trust - this is something we do well.
The buyer experience is important; their confidence in buying your home will be important leading up to settlement.
Marketing Methods that Work
Traditional marketing methods like print advertising may be more suitable for down-sizers or locals re-locating, where digital online and social marketing typically capture busy, more digital-savvy buyers like 1st home buyers and investors. Considerations such as this can help cast a wider net (bang-for-buck) to find the right buyers who will fall in love with your home.
Often it's going outside the typical 'traditional' real estate marketing approach that achieves the best results. We work with other agents by offering them incentives that work for you. And we don't limit your home just to our database, we ensure new prospects entering the market have an equal chance of securing your home! This is good for everyone.
More Than Meets The Eye
We are proud Liveability Real Estate Specialists, trained to assess the special features that make your home all that more liveable.
The 17 Things™ is a collection of Liveability Features in a property that includes location, floor plan and layout, key building structure elements, important energy and water saving inclusions, renewables, home energy ratings and more. They were developed by the Centre for Liveability Real Estate in collaboration with the sustainable design, construction and assessment industries and now owned by CSIRO.
In recent research, 89% of consumers said that they would find a home more attractive if these features were identified at point of sale or lease. As a passionate Liveability Real Estate Specialist with future-focused property knowledge and resources, we are best placed to ensure your home is valued for all the right reasons - making it stand out from the competition.
Plus we are keeping true to our values - supporting and encouraging well built, comfortable, healthy, and smart homes for our future.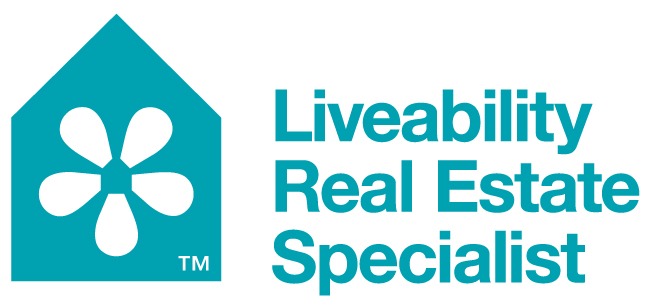 "Chiara was excellent to work with as I went through the experience of buying my first home. She was informative and thorough, and went the extra mile both during the purchasing process and checking in once the sale was complete. Highly recommend Chiara's service!"
"Chiara Pacifici went to great lengths in securing the successful sale of our house in a calm, professional yet enthusiastic manner. Experienced & well connected, Chiara was always delightful & accommodating of our personal needs. We highly recommend entrusting Chiara with your real estate requirements."
"Selling your home is far from easy and an emotional rollercoaster which is why it helps to have a trusted partner in the process to be the voice of reason. We owe a huge debt of gratitude to Chiara Pacifici from Community West Real Estate for holding our hand through the process. Great result in an amazing market."
"We enlisted Chiara Pacifici as our selling agent in 2021. Delightful & competent, Chiara secured us a great price with impressive professional & personal integrity. We highly recommend Chiara for your real estate needs."
"Professional, reliable, and genuine real estate agent to work with. I bought through Community West and Chiara made the process so easy and stress free. She was available for all queries and worked in with my schedule and around my work hours. Would absolutely recommend."
"Chiara was invaluable in helping us find our new family home. When we first engaged her as our buyers agent, we completed a detailed questionnaire that not only helped her to find potential properties, but also clarified for us what we were really looking for in our new residence. We weren't really keen on attending numerous home openings, so with Chiara's assistance and industry contacts we were able to be more strategic with our time. Ultimately she found our perfect home in Bayswater - a property not yet listed. We were able to negotiate directly with the agent and vendor without the stress of being outbid, and purchased an amazing property for a competitive price. Even after the negotiations were finalised, Chiara helped us throughout the settlement process and final inspection, liaising with our finance broker, settlement agent, and ensuring all outstanding items were addressed. We can't recommend Chiara enough to anyone who is looking for an attentive, service-oriented real estate agent with great integrity"
"Chiara is the epitome of passion and commitment when it comes to sustainability. Chiara's passion to pass on her extensive knowledge about energy efficiency, sustainable development, carbon management and footprinting, and awareness of the built environment, has resulted in raising awareness within the real estate community about the impact of environmentally sustainable options now available to home and property owners".
"Community West RE is our trusted affiliate and service provider in Western Australia who can help our buyers and sellers formalise contracts and walk them through the settlement process. We refer our clients to Chiara who is professional, knowledgable and timely."
"Chiara is passionate about property, hard working and extremely knowledgeable. As selling agent on a range of our apartment buildings, Chiara achieved rapid sales success by developing and communicating unique strategies to buyers, underpinned by the points of difference of our product. Chiara is a collaborator, helping bring people together to achieve great results. I would recommend Chiara highly"